"Everyone has the brainpower to follow the stock market. If you made it through fifth-grade math, you can do it."
–
Peter Lynch, (1944 -
) American stock investor.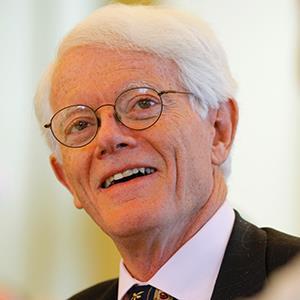 By Julia Anderson
A year ago, I made a few adjustments in my nest egg portfolio to accommodate what I thought would happen in 2014. Market experts were saying in numerous national publications that we were in the late stages of a bull market and that the Federal Reserve would likely raise interest rates. Bond values would drop as interest rates went up.
Consumer stocks tied to retailing would weaken.
Alternative energy stocks – wind, solar -- were a good bet.
Foreign economies were poised for expansion with Germany taking the lead.
Dividend stocks remained a good way to at least stay even with inflation in the U.S. economy as earnings improved.
Nearly all of these predictions turned out to be wrong. Interest rates didn't go up, bond values didn't go down. Consumer stocks held their own and foreign economies – China, Europe and Russia – showed weakness, not expansion.
And forget about alternative energy stocks, which were threshed by the big drop-off in oil prices last fall. The only thing that more or less proved true was that the U.S. economy and its roster of blue chip companies remained the best place to put your investment money with domestic markets up about 10 percent for the year.
I keep re-learning the lesson: Don't try to out guess the market. Or as investment guru
Peter Lynch said, "Know what you own and know why you own it."
It's easy to get lured off track.
Having said that, here are my 2014 stock losers and winners and what the experts say might happen in 2015.
Seadrill, (SDRL) an offshore drilling contractor, saw its stock price drop from $41 to $9 by the end of the year. I bought early in the year and sold at a loss.
SolarCity, (SCTY) had a nice run up through the first half of the year to $88 a share but ended under water for me at $49. I still own it but should probably sell since the fundamentals for the business are eroding along with fossil fuel prices.
Drug company GlaxoSmithKline looked like a good dividend-paying place to park money for the long-term. Who knew that it would be hit with a big fraud investigation tied to China and announce layoffs. The share price would dropped 18 percent. I still own it because of its 6 percent dividend and because GSL its one of two drug companies developing an Ebola vaccine.
After owning Trimble Navigation (TRMB) for several years, the GPS-positioning products company proved to be a disappointment in 2014 despite revenue growth. Trimble had a share price decline of 23 percent. I still own it but I'm beginning to wonder if GPS technology is being left in the dust.
Investment firm Carlyle Group LP (CG) failed to live up to its hype in 2014 with a share-price decline of 27 percent to $26.58. I'm holding on because of the 7 percent dividend and revenue growth of 31 percent.
Big banks are punished, again
Early optimism about the economy had me looking into bank stocks. My belief was that the worst of the recession was behind us and that banks both large and small had paid all the penalties that federal investigators had levied on them for past sins. An improving business climate and moving beyond the penalties would mean higher share prices.
I was way wrong. Banks were hit with record penalties through most of 2014. That in turn held down share prices. The drum beat continues with J.P. Morgan announcing in early January 2015 that it would pay $500 million to settle a class-action lawsuit for shoddy mortgage-backed securities sold by Bear Stearns Cos., which it now owns. In the past two years, JP Morgan has paid out $20 billion to both the government and private investors to settle claims from purchasing assets of Bear Stearns and Seattle thrift Washington Mutual. The way I see it…no good deed goes unpunished.
Having wallowed in my losers how about some winners. There were several:
Microsoft (MSFT), up 30 percent to $47.19 on good earnings and new leadership.
Alcoa (AA), up 59 percent to $16.11, thanks to growing demand for aluminum and reduced over-supply.
Idacorp, holding company for Idaho Power Co., up 26 percent thanks to a strong water year and Idaho's improving agriculture economy. Thanks mom for giving me shares of that company when I was a kid. Nice dividend of 2.85 percent and a PE of 17. Utility stocks turned out to be winners in 2014.
And while big banks in general continued to struggle to find their footing, U.S. Bancorp seems not to be in the crosshairs of regulators. U.S. Bancorp (USB), up 4 percent year-over-year, but up 37 percent for me because I bought at a low of $31. US Bancorp is now at $42.96. All of these companies have a great track record and have been around a long time. But then, so has JP Morgan. (For banking 2015 outlook,
click here.)
We're in for a bumpy ride
If the start of 2015 is an indication, we're in for a
bumpy ride in 2015 with more volatility
and less steady-as-she goes upward momentum for our long-lasting bull market. I don't think this is a surprise for those who are students of history such as Peter Lynch who said, "I spend 15 minutes a year on economic analysis."
Nevertheless, what are the facts influencing markets in 2015?
Will or won't the Fed raise interest rates in 2015. I say no based on the continuing shaky recovery in the U.S. economy and the weakness of foreign economies, especially Europe. That means dividend-paying U.S. stocks will continue to be a place to put money. We can safely say that the U.S. economy found some footing in 2014 and likely will continue to grow this year. The key to more improvement is wages…they need to go up as employers become more confident about business.
Meanwhile, a drop in fuel costs for gasoline, propane and diesel should mean the equivalent of a wage increase for many Americans. Bigger paychecks and lower gas prices mean more money to spend on houses, new cars and consumer items.
On the medical research front, experts say there are big medical advances on the way related to cancer treatment, tissue transplants, immune-system breakthroughs and diabetes. With those will come investment opportunities. But then we're getting into riskier, no dividend, investments that make me nervous.
Barring a terrorist attack, a huge bad-weather event or another bank scandal, the experts are saying U.S. stock markets will "
continue strong" in 2015.
While a short-term correction may be over due, the longer-range outlook is positive. We could see another 11 percent in returns for U.S. markets in 2015, if you add up price increases and dividends, they say.
That outlook makes it easy for me. I'm sitting on some cash, ready to buy in if markets go lower. With the rest, I plan to hold steady in diversified dividend-paying stocks and index stock funds. Will I buy back into a bond fund? Not until the Feds raise interest rates.
As Peter Lynch said, "The real key to making money in stocks is not to get scared out of them."
For more: "Prepare Your Portfolio for Turbulence," click here.
"How to Play Stocks Now, from the WSJ, click here.
"Simple, Bedrock Rules on Personal Finance,"
by Brett Arends.
click here.